ASP - WI Scholarships & Awards
The Association of SWAT Personnel WI was honored to present our Team of the Year Award to multiple agencies at our 2014 Annual Training Conference. The teams who were honored were involved with a complex incident requiring coordination of multiple teams and their resources over a protracted amount of time. The Association was honored to recogzine these teams for their great display of tactics, teamwork, and coordination. Teams receiving the Team of the Year Award were: Green Lake Area Combined Tactical Unit, Portage County Special Response Team, Waupaca County Emergency Response Unit, Winnebago County SWAT, and members of the Waushara County Sheriff's Office.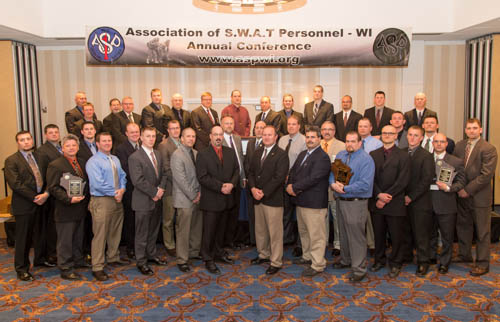 The Association was also proud to present Lieutenant Paul Renkas of the Waukesha County Sheriff's Department with the Roemer Award for his dedication to his Department, the Law Enforcement Community, the Law Enforcement Sniper Community, and the Association.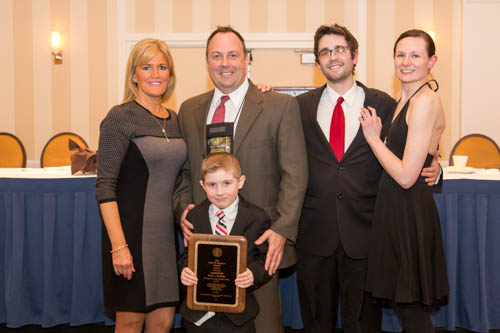 The Association of SWAT Personnel awards two (2) $500.00 scholarships each year. For more information and an application for the scholarship, please open our Scholarship Application.
The most recent recipient of the scholarship is Nick Malcore. Nick, along with his father Jeff, are pictured below recieving the scholarship. Jeff is member and supporter of ASP-WI and is currently a Lieutenant for the City of Menasha. The check was presented to Nick during a short presentation at the 2014 conference in front of those in attendance at the conclusion of our annual business meeting and luncheon. The scholarship is a fitting tribute to worthy recipient like Nick.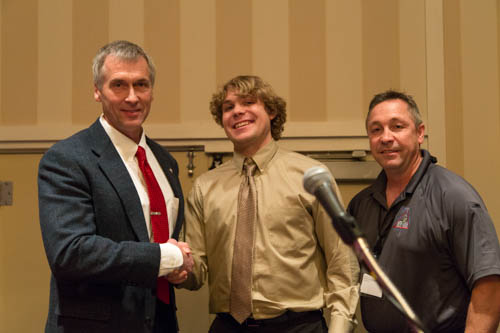 Thanks to the members of the scholarship committee for their continued involvement in this very worthwhile cause.